NEWS
07

Jan

A new function for Fouriers' MTB mudguard
Did you know you can also use Fouriers AC-MG001 MTB front mudguard for the rear fork?

Well here is how you do it.
First, get your awesome mountain out of the shed.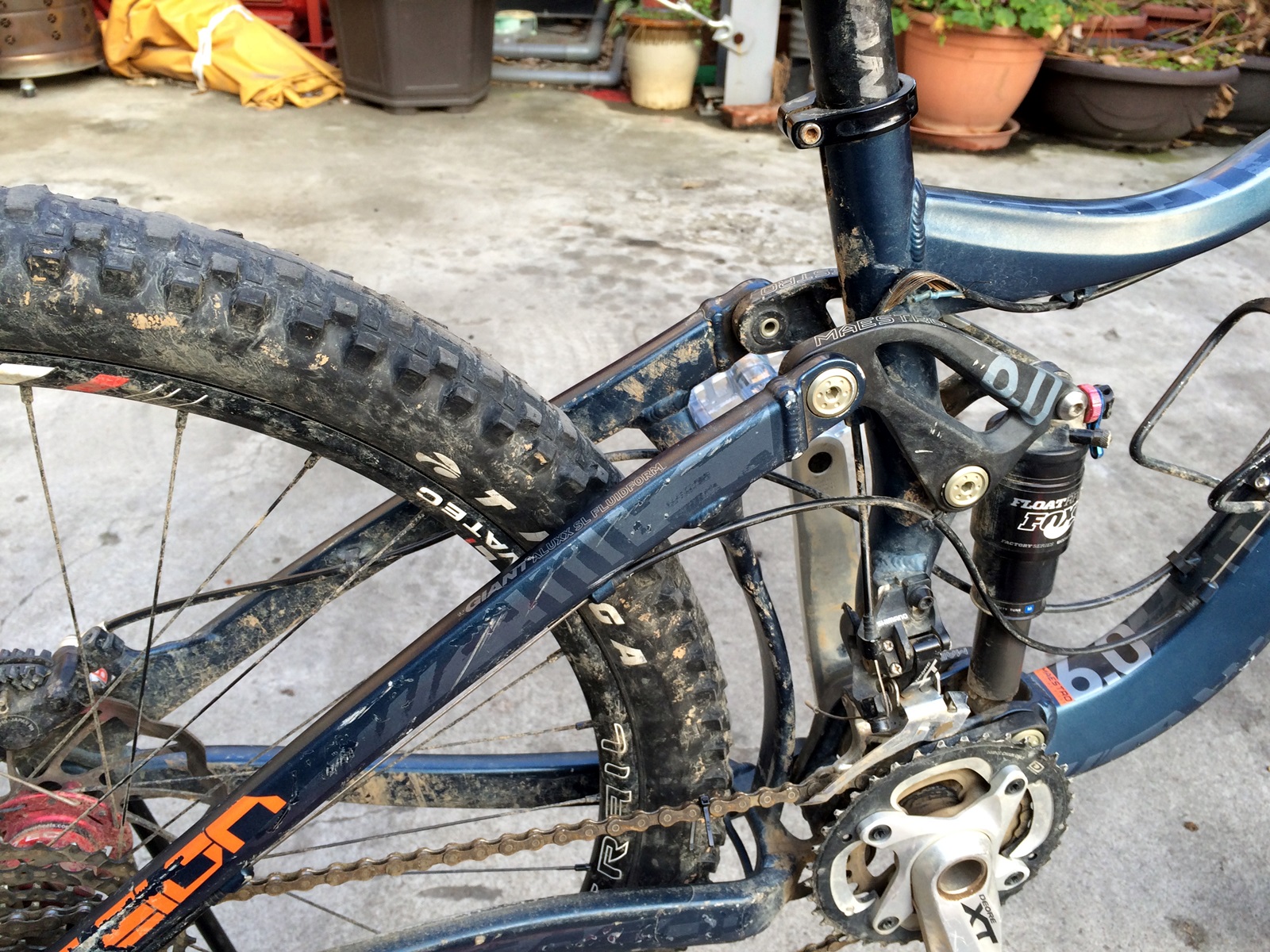 1. While your bike is anxiously waiting, cut or rip off the top label from the mudguard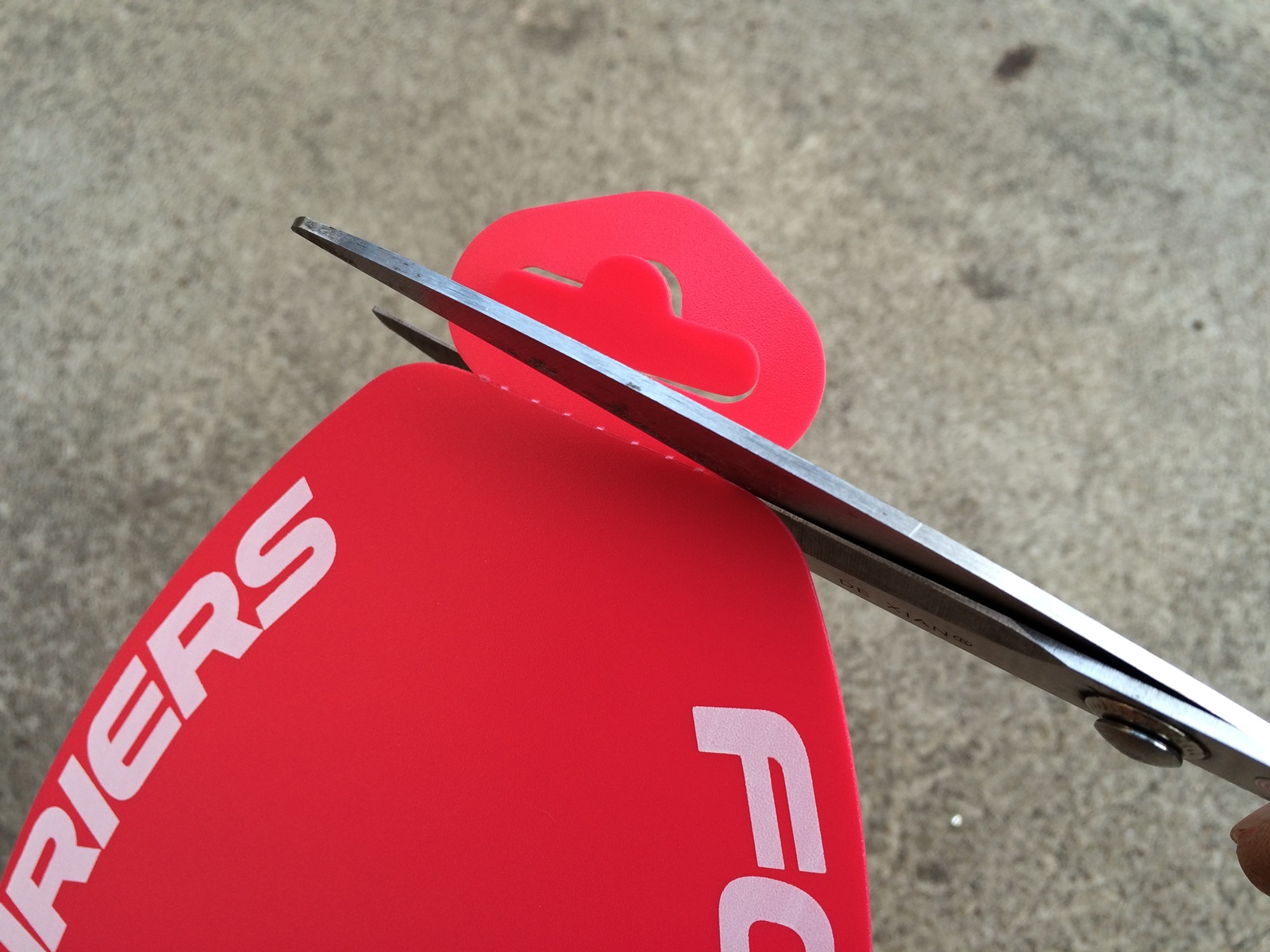 2. Second, try to fit the mudguard between your rear fork as shown on the picture below.
If the upper part looks too long, as in this case, you can adjust it as followed: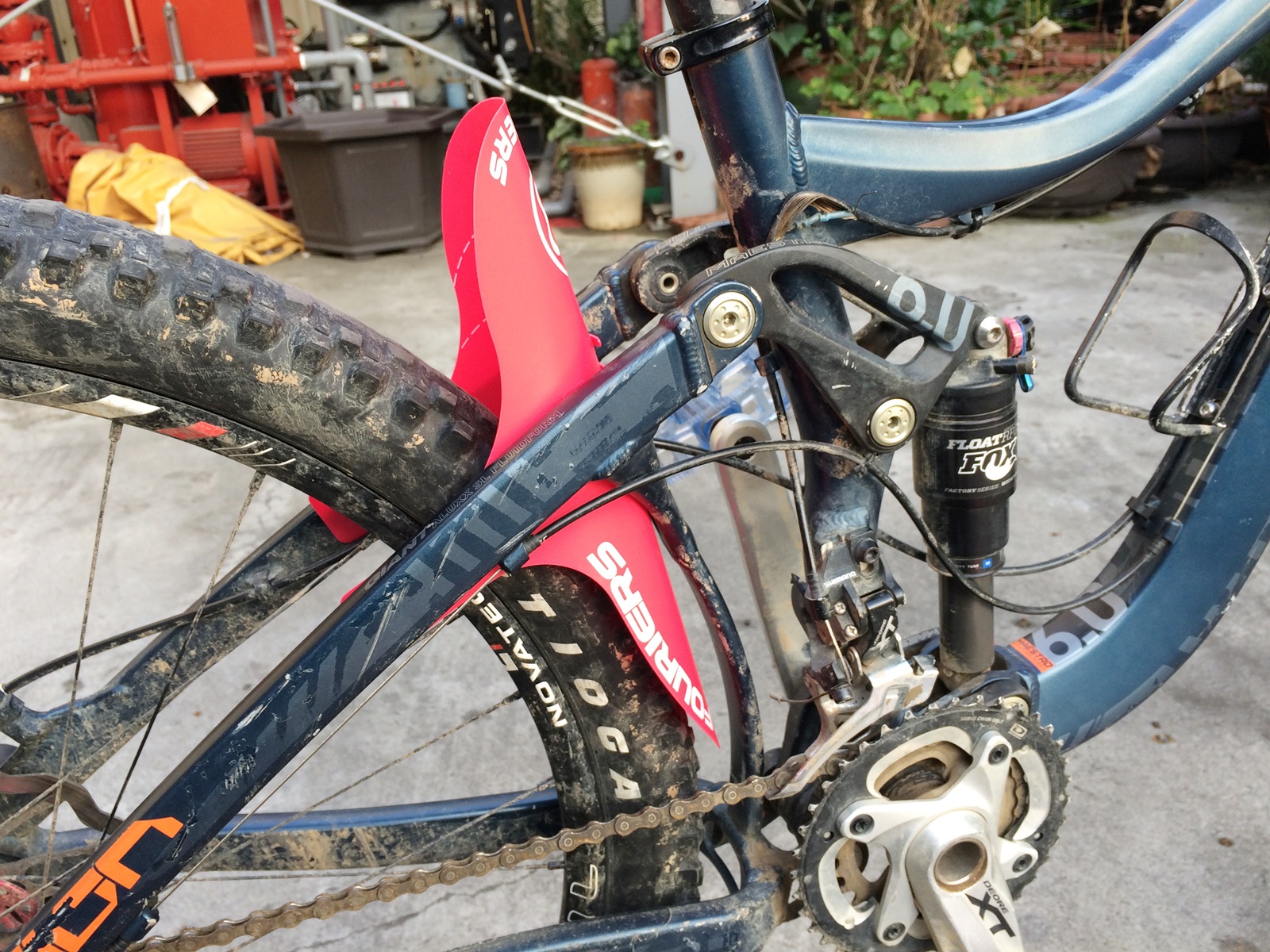 3. Flip the mudguard to its backside and notice the cutting lines on both ends.
Now cut away the long part of the mudguard along the appropriate cutting line such as shown below.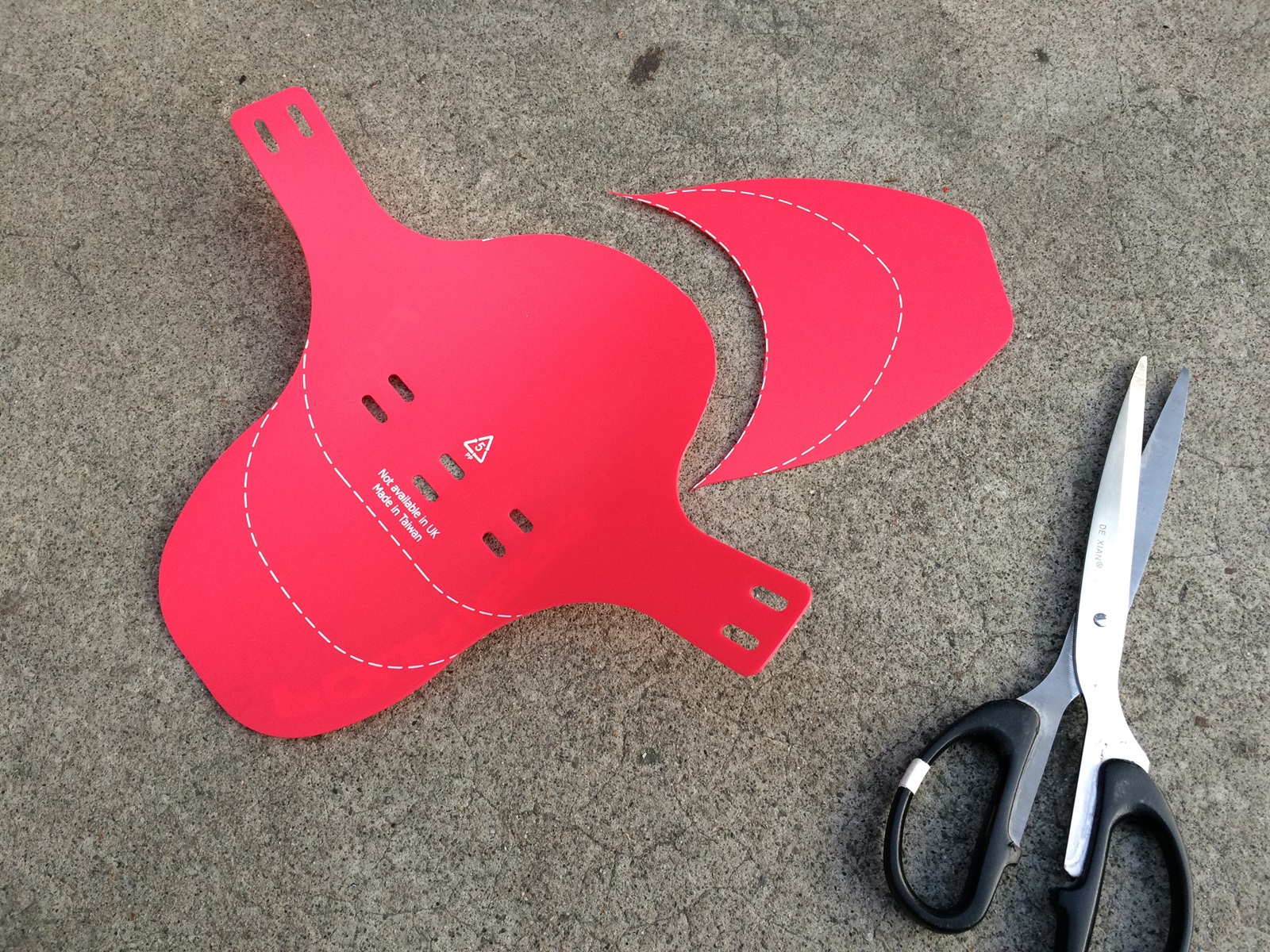 4. Now repeat the second step. A lot better right? When you're satisfied you can move on to the next step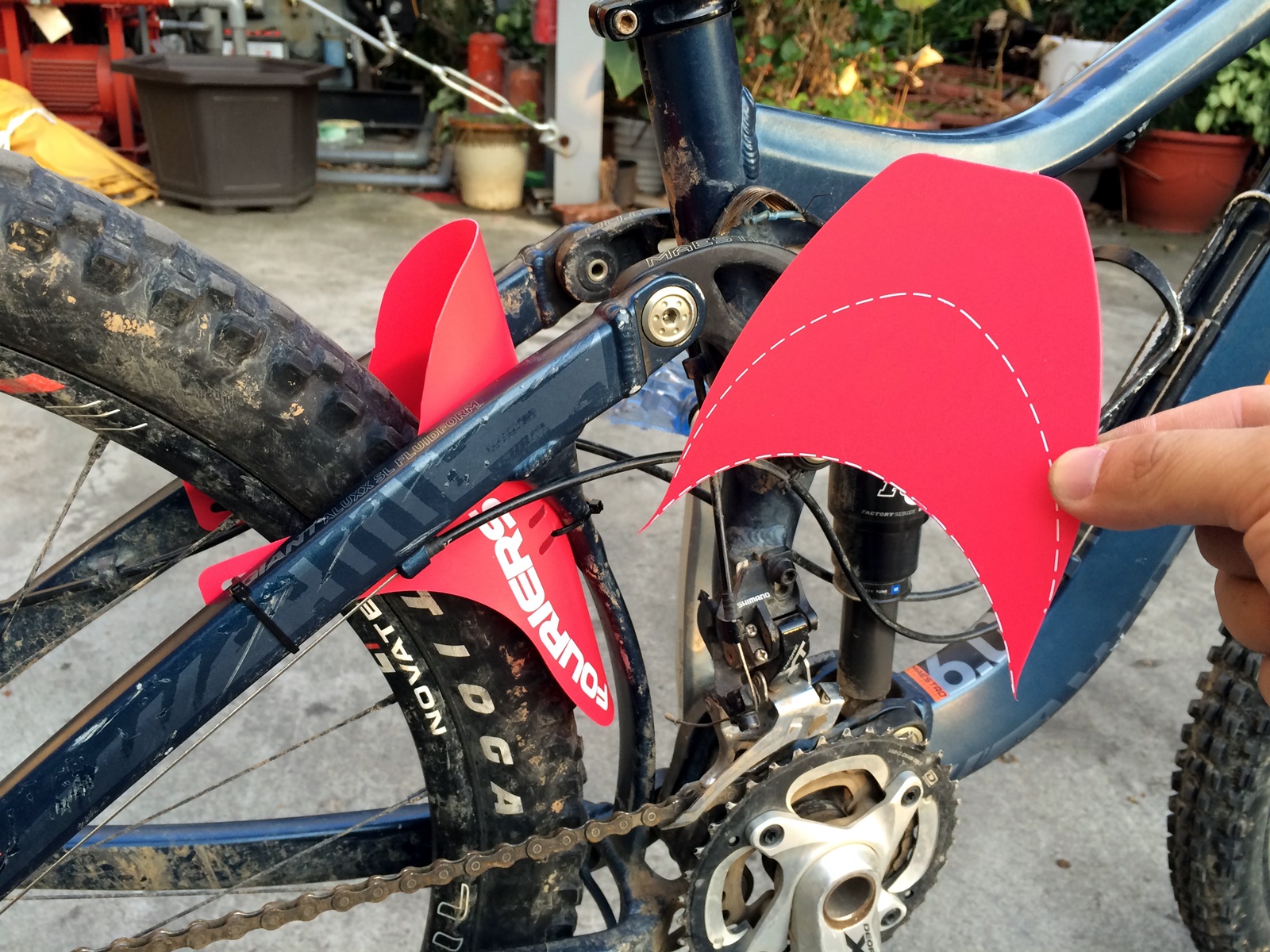 5. Third, depending on your frame you can zip tie the mudguard along the fork with its two arms and back.
If you're running a hard-tail, you can try assembling it to the seatpost(tube).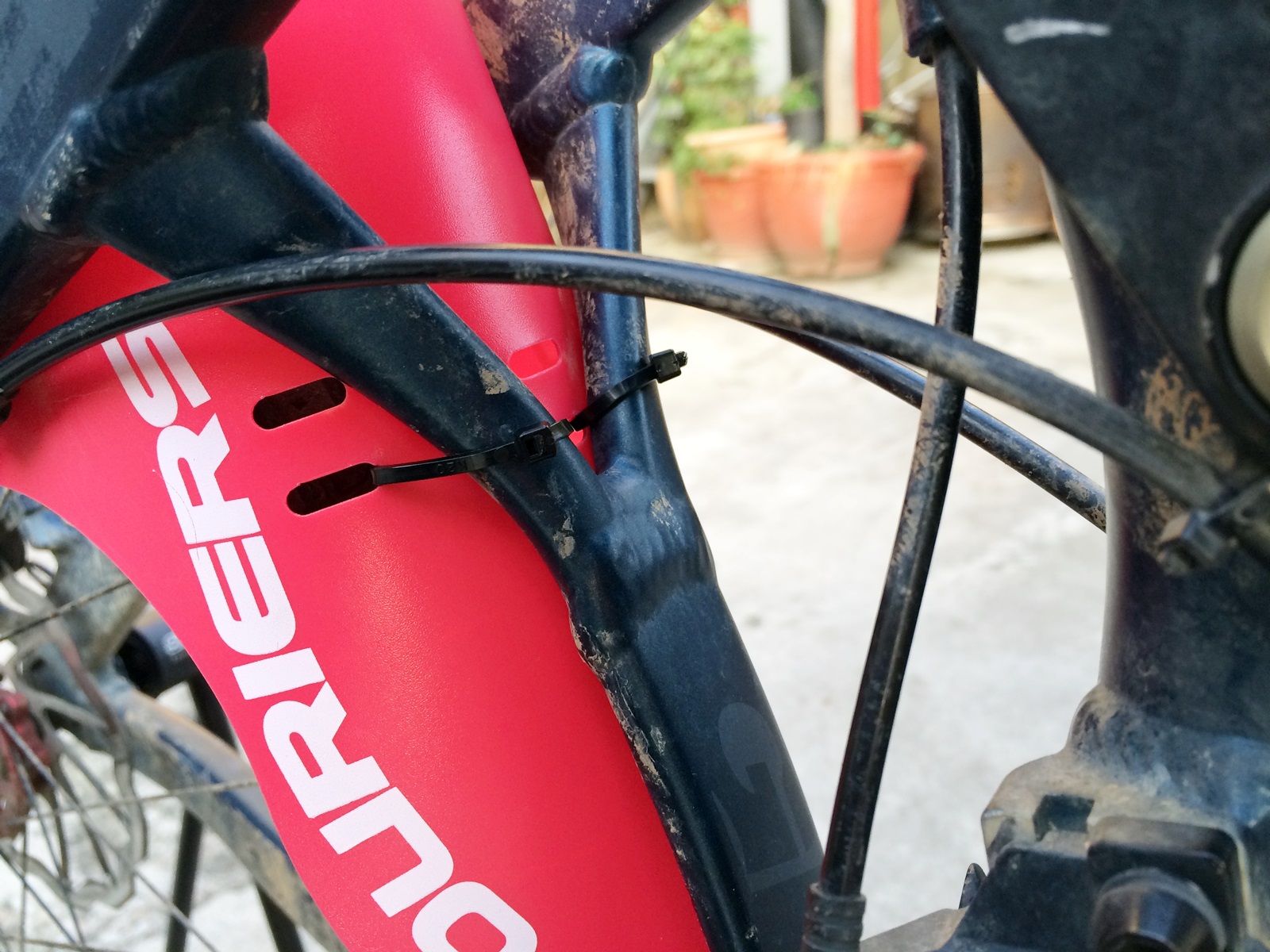 6. Finally, make sure the mudguard is not in conflict with any of the following:
(d)

Weird things on your bike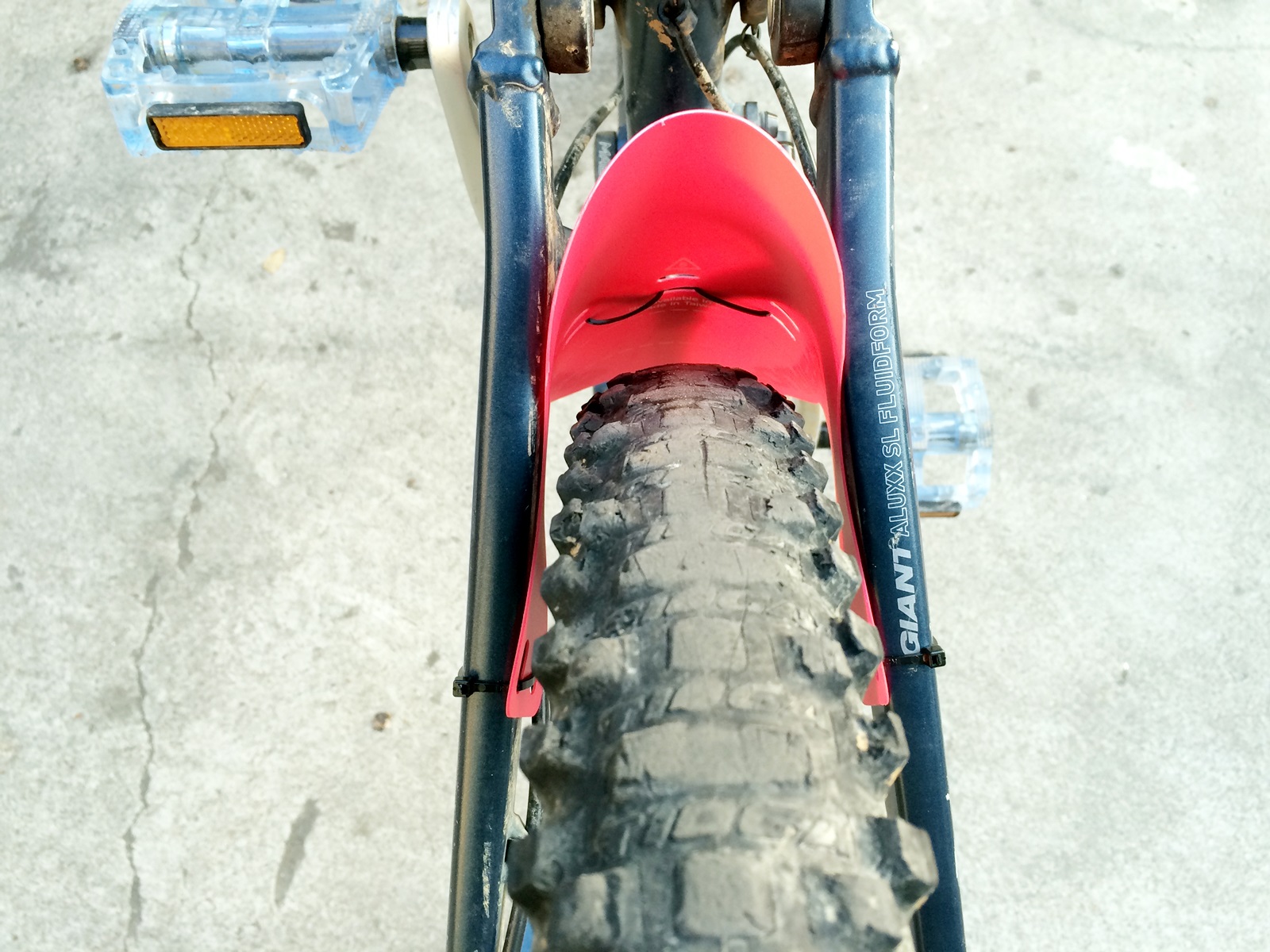 Now get out there and find the biggest pool of mud to cross through.