NEWS
08

Jul

Control Curve Technology
Control Curve Technology
Do you experience numb hands, sore wrists, and want to enjoy longer rides?
The Control Curve gives you minimal bulk and maximum control
The muscles most commonly compromised in patients with Cyclist's Palsy are the First Dorsal Interossei (FDI) and the hypothenar muscles, which are located between the thumb and index finger, and at the inside of the hand, respectively.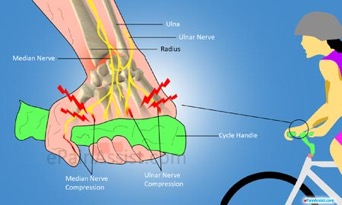 The reason for the above symptoms is simple. While cycling, the position of the hands over the handlebars places pressure on the ulnar nerve within Guyon's canal. This pressure combined with vibrations from the road or trails is enough to damage the nerve and cause what is called a neuropraxia. A neuropraxia is a focal injury to a nerve that does not allow for conduction of a nerve impulse past the site of injury. A loss of the protective nerve coating at the site of injury (demyelination) inhibits the nerve signal and the muscles beyond that point get weak.
Tips to avoid placing excess stress on the Ulnar nerve:
" Select a proper choice of handlebar. The type of handlebar can also affect the amount of pressure you place through your wrists.
" Avoid direct pressure over the area of Guyons canal by distributing your weight evenly across your hands on the handlebars.
Sourced from: Dr. Murray Heber, DC, BSc(Kin), CSCS, CCSS(C) resident
Head Chiropractor - Performance Enhancement Team - Bobsleigh Canada Skeleton
Featured on the following Handlebars:
HB-MB016-CC

Control Curve Technology blends absolute control with ergonomic comfort and puts it directly into the palm of your hand. The progressive handlebar feature allows more leverage from the proprietary bend in the handgrip area, while acting as an arch support for the hand. Riders benefit from less hand fatigue and greater comfort, creating confidence inspiring control
HB-MB017-M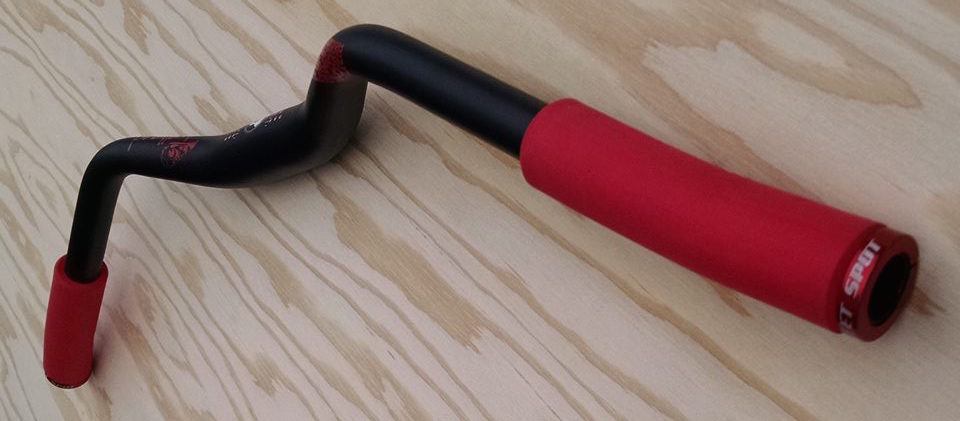 The Trailhead Handlebar will take you to the trails and beyond. Featuring Control Curve Technology in the handgrip area, the natural bend acts as an arch support for your palms. A comfortable sweep for enduring rides, while giving great leverage and more control. Put your hands on the Control Curve and feel the difference!
Looking for the distributor in North America:
J&B- JBI.BIKE
11925 SW 128th St., Miami, FL 33186 USA
TEL:+1305-238-1866
Email: info@jbi.bike
Web: www.JBI.BIKE
Cascade Velo Wholesale Distribution
Email: sales@cascadevelo.com
Tel/Fax: +1844-879-2453
Web: www.cascadevelo.com
Looking for the distributor in your country please Click here